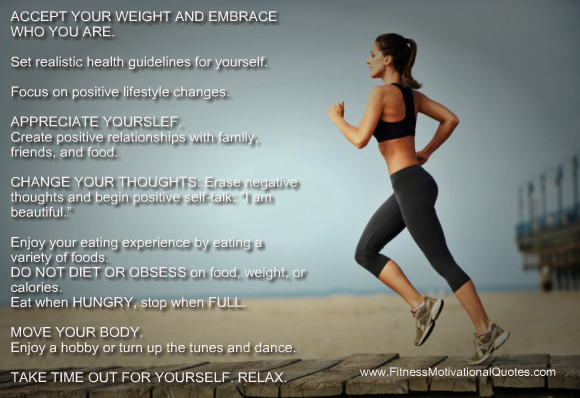 "Diets don't work—healthy lifelong habits are what will get you weight loss, weight maintenance, and good health. Positive body image and establishing a healthy relationship with food is what counts and can help you reach weight goals."
Earlier this month, Shape magazine promoted Healthy Weight Week with a look at taking on healthy habits. They encouraged readers to focus on establishing positive lifestyle habits that suits them and their body type. The key to achieving and maintaining a healthy weight is eating healthy and exercising regularly. Start your day by making better choices; and remember to start with  small changes, because they lead to big health benefits and lasting results. Stay away from fad diets that promise fast results. They only limit your nutritional intake, can be unhealthy, and tend to fail in the long run.
Celebrate your body and be grateful for your health. Health is a gift! Take care of yourself as best that you can in the moment.  Because moments add up to how we live. Spend some time every day being grateful for all you have been given and all that is yet to come. Love yourself and take good care of your body – it's the only place you have to live.
Dear Reader, wishing you a beautiful Sunday and a good beginning of the new week. 
Source: Shape.com