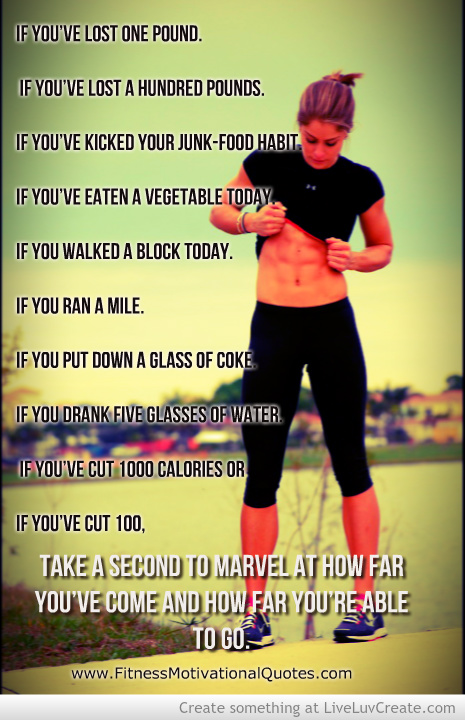 Whenever you find yourself doubting how far you can go, just remember how far you have come. Think about all the healthy changes and habits you have already incorporated into your daily routine to lose weight. Maybe you have started exercising regularly, eating less junk food, drinking water instead of sodas or you cut down your portion sizes. Before you decide to throw in the towel all the great work you have done so far recognise your achievements. Think about how much weight you have already lost. Remember the struggles, stress, and all sort of challenges that often came your way and interfered with your ability to accomplish healthy tasks. But you have overcome them! Think about how good that felt. So congratulate yourself for your dedication and hard work and pat yourself on the back every day for doing something good for your body.
"If things are really not going well, you need to be honest with yourself. Have you made enough healthy changes and stuck to them? Are you really putting enough commitment and effort into your exercise sessions? Use this period of reflection to things of positive changes you can make to your diet, and your current approach to weight loss. Think of the reasons why you want to become more healthy and re-affirm your desire to do something positive about it."  –  thatgyrlcrazysexycool.blogspot.com Remember, it is so much easier to just keep going, then to start all over again.
Happy Monday! Wishing you a good and successful week!