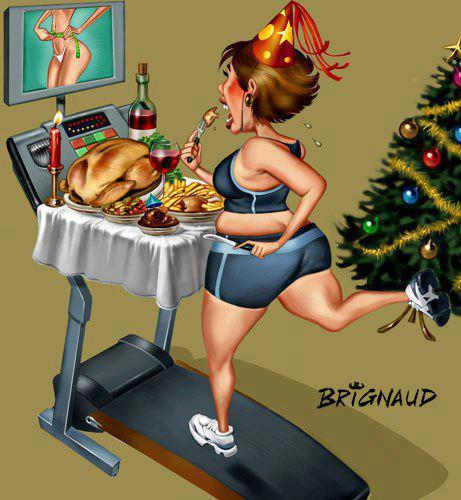 "You can't out-exercise a bad diet!" I'm sure you have heard this quote many times.
This is just my gentle reminder for the weekend that what you put into your body counts.
This is even more important on days when you're not exercising. I'm not downgrading physical activity, because they both work together.
However, you can spend 5 hours in the gym, but if you don't watch what you eat it isn't going to work.
Eating clean is important if you want to get into your favorite swimsuit or pair of jeans.
So think before you eat, watch your portions and be aware of what you're eating and drinking.
Making a change in your lifestyle to live healthier includes clean eating and daily exercise.
Make sure your meals are lean, healthy, and green to get the results you want.
This means lots of vegetables, fresh fruits, lean protein, and healthy fats.
Stay away from processed foods and stick to whole, real nutritious foods.
What do you want to change?

….Donald Hensrud, M.D the preventive medicine specialist at the Mayo Clinic states that cutting calories is the more effective way of losing weight.
The key is to consume fewer calories than you burn. 3,500 calories equal approximately 1 pound of fat.
Cut 500 calories a day from your diet and you will shed a pound of fat in a week, far more quickly than trying to burn it off by exercising.
Don't throw away your gym shoes yet, Dr. Hensrud also goes on to say that exercise is important because it helps maintain weight loss.
Studies have shown that people who lose weight gradually, with a calorie-controlled diet, will be able to maintain their weight better by getting regular exercise.
Crash dieting without exercise often results in fast weight gain after the diet is stopped…
This means that if you want to lose weight it is quicker to cut calories, but if you want to maintain your new healthy weight you need to exercise. –  Ideal Bite
Remember that regular exercise is an important part of a weight loss program. It keeps your metabolism up throughout the day.
If you are only cutting calories without keeping your metabolism working the calories you consume will stick around longer.
Work hard during your exercise session to get the best metabolic result. Pay attention to your legs and butt.
Your leg muscles and your glutes are the biggest muscle groups in your body, and pushing them while working out will give you the best return on your investment at the gym.