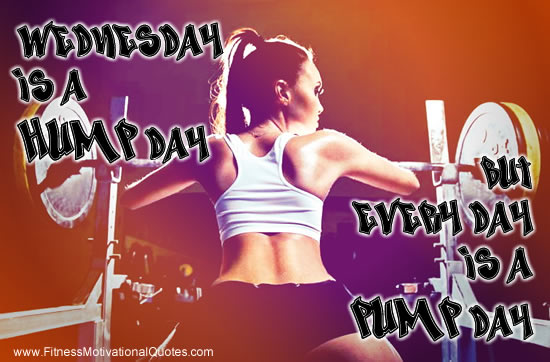 It's Wednesday–halfway through the week again. How are you doing on your goals for the week? Staying on track or need some pushing?
If you have one of those days when you wake up, roll out of bed, and think, "Oh no, not again, just stay strong and think about your goals…What is your vision? The ideal outcome? How you're going to look? Imagine a fitter you. Now let that visualization drive you… Just don't give up on something you think about everyday. You've come too far to quit now…Even the worst days are rewarding. Keep yourself motivated! Don't strive for perfection, strive for doing your best each day!
Have a great Hump Day!