How To Stay Motivated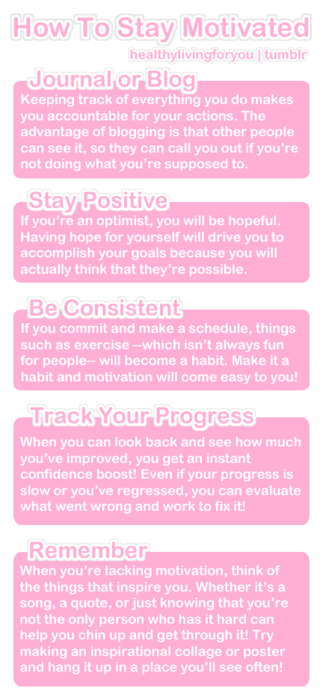 I've learned that when it comes to motivation, attitude is everything.  You can either love the workout or hate it. Find the  ways to make  it interesting and fun to do.  Speaking from my experience as a fitness enthusiast, it's important to enjoy the workout.  Fun makes you forget about the dreaded exercise. And the more you love what you do the more you will persevere. I like to exercise not only because I recognize the benefits of the workout and  good reasons behind it, but simply because it's fun.
Dear Readers, staying motivated keeps you alert. It keeps you going and keeps you inspired.
Related Posts :