Celebrate Small Victories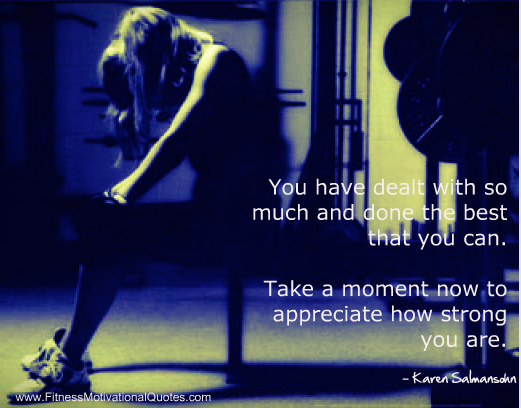 "At each stage of the weight loss process, find an accomplishment to be proud of. Then focus on what you have gained. For example, if the scale isn't giving you the weight loss results that you want, then celebrate the fact that you ate a well-balanced diet during the day and remind yourself about the health benefits you gained from eating well…Look for and acknowledge the little perks along the way." – Malia Frey, About.com Guide
Good morning, beautiful people! Sometimes you have to stop and remind yourself of all the things you've done well so far and the positive steps that you took for your body and your long-term health. You made it to today! That is a sign of strength so be proud. Take this day to be more at ease with where you are now rather than worrying and stressing about the future. All great achievements require time. Sometimes when you work hard, your accomplishments get swallowed up by the big picture. You need to celebrate small victories too. So what little accomplishments have you noticed that are keeping you on track?
Happy Hump Day! 🙂
Related Posts :