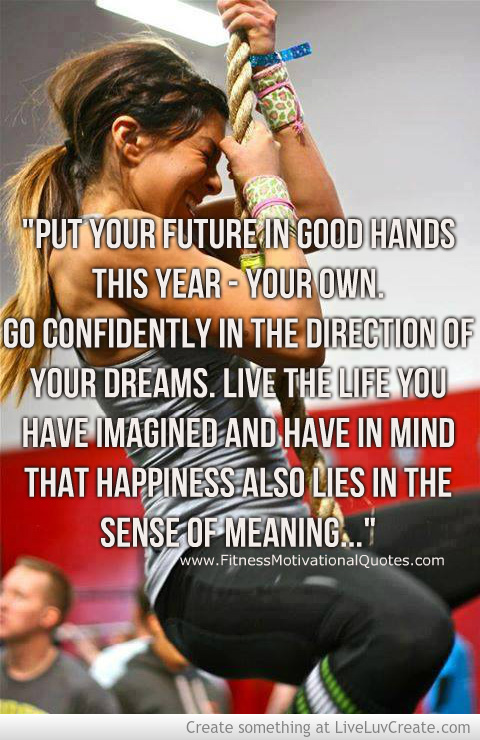 It's never too late to change! Make a decision to be in control of your life. Take responsibility for your health and weight. Remember, the way you live your life is a choice. Taking responsibility for your own choices may be the most important step you take to lose weight. So if you don't like something take a close look at how you live every day and think about one or two healthy choices you could make to gain back control without completely turning your life upside down. Being fit doesn't have to be a dream, a fantasy. Make your wish a reality! 

Dear Reader, may this New Year brings you immense happiness in all you do and gives you new confidence and courage for a fresh start. Thank you from the bottom of my heart for visiting Fitnesss Motivational Quotes! I appreciate You.
HAVE A GREAT CELEBRATION! HAPPY NEW YEAR!