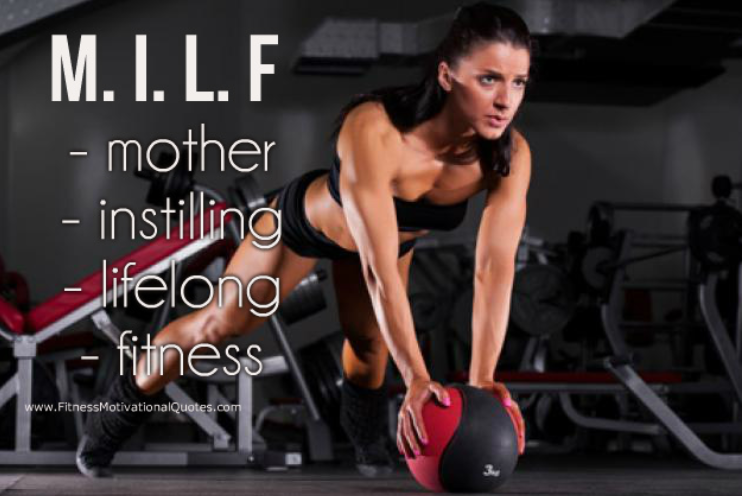 As a mom, I am very aware that my son observes and learns more by what I do than what I say although he is going to be 18 in less than a month.  That is why I am a mom who actively encourages fitness and healthy lifestyle for the past four years now. I'm happy to say that I noticed my family got "infected". Small steps can take you great distances! 🙂
M.I.L.F… I think this is a much more appropriate definition! Don't you? 🙂  To the moms… Lead by example!
Wishing you a great day!