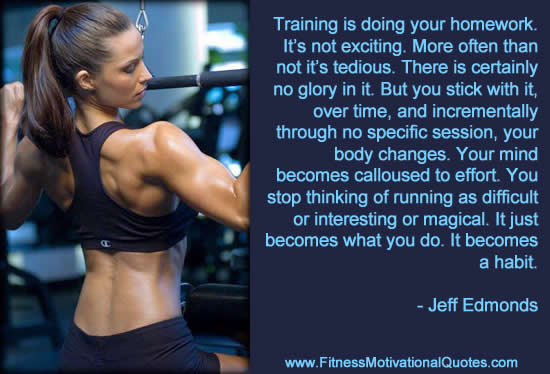 Workouts too become like this. Intervals, tempos, strides, hills. You go to the track, to the bottom of a hill, and your body finds the effort. You do your homework. That's training. Repetition–building deep habits, building a runner's body and a runner's mind. You do your homework, not obsessively, just regularly. Over time you grow to realize that the most important workout that you will do is the easy hour run. That's the run that makes everything else possible. You live like a clock.
After weeks of this, you will have a month of it. After months of it, you will have a year of it. – Jeff Edmonds
Form a workout habit.