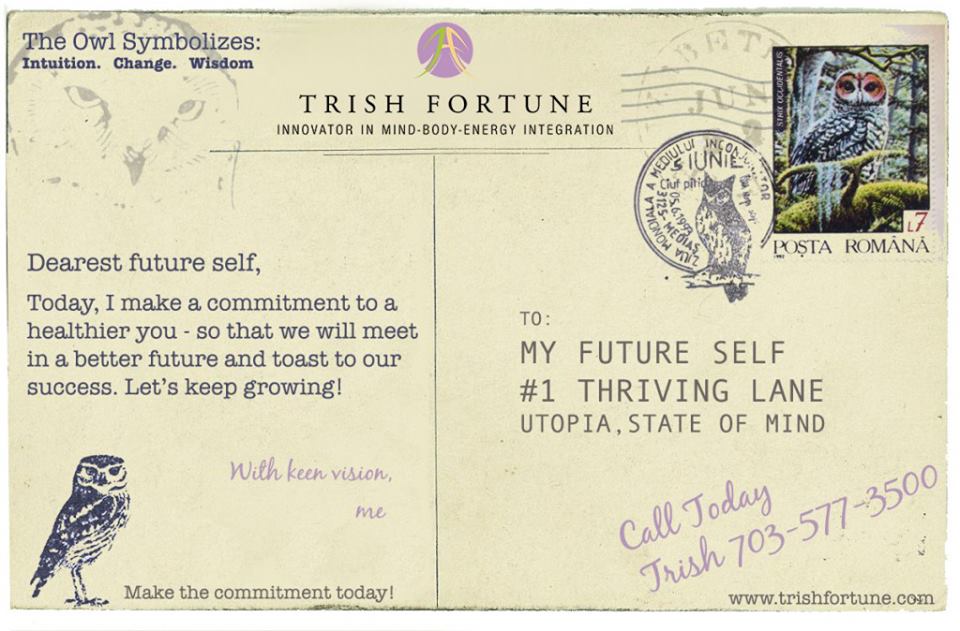 Just love this! Have to share it!
Wednesday Motivation: SEND YOUR FUTURE SELF A PROMISE NOTE…
Make a commitment to yourself…Getting healthy and fit is more than doing some pushups or going for a power walk.
– It is about being impeccable with your word – honor the commitments you make to yourself.
– It is about giving yourself permission to equally fail and succeed without making it mean some b.s.
– It is about learning to get in touch with aspects of yourself you have denied far too long.
Health is a choice. Health is a treasure. Make the commitment to yourself today…and then send your future self a promise note!
This passage is taken from Trish Fortune's blog post "Send your future self a promise note…"
Wishing you all a great day! 🙂