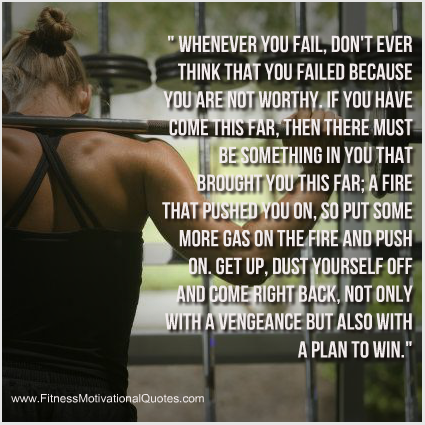 TUESDAY MOTIVATION: "Always focus on how far you've come, rather than how far you have left to go." It is important that you stop from time to time and acknowledge your own successes. And I'm not just talking about big achievements. What I have in mind is little personal victories you achieve along the way without taking time to honor them. After all, it is a series of small steps that led you to a big change therefore, don't overlook those small steps to success.
"…we usually focus on the small areas where we went wrong, and often fail to notice the much larger areas where we have already succeeded. So next time when you eat what you shouldn't, or miss a few workouts, remember how far you have already come and just keep going. You will get there if you never give up."
So today take some time to reflect on your weight-loss journey. Look back and visualize where you have been and see how far you have come since then. Acknowledge all you have accomplished over the last year, month, or even the last week. It is much easier to continue if you can see how far you have already come. At the end pat yourself on the back, smile, treat yourself and plan where are you dreaming of going from here.
Have a successful and productive day!