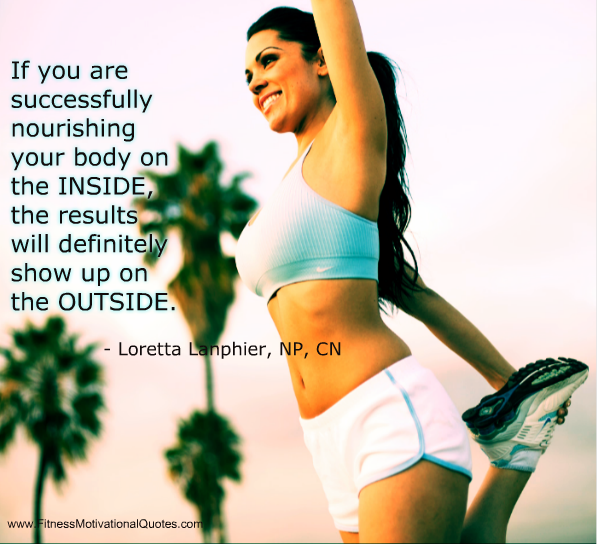 If you want to see your body transforming you need to fuel your body with healthy foods. Make sure you are eating enough vegetables and fruits to get the nutrients your body needs. Don't forget to drink plenty of water in order to avoid dehydration. Have in mind that dehydration can slow down the fat-burning process because the process of burning calories requires an adequate supply of water in order to function efficiently. "Burning calories creates toxins (think of the exhaust coming out of your car), and water plays a vital role in flushing them out of your body." If you don't like water very much try to add slices of lemon or lime into a pitcher of cold water than refrigerate for at least one hour for more flavour. This will not only zestier your water but also provide you with vitamin C.
Your weight-loss journey will be a success only if you nourish your body from the inside out with a healthy food and well balanced diet. Eat healthy, but don't deprive yourself. Changing the way you eat will change your lifestyle…
There is no need to mention that daily physical activity and getting at least 8 hours of sleep at night is also very important for a healthy body.
Dear Reader, I wish you happy and blessed Sunday!