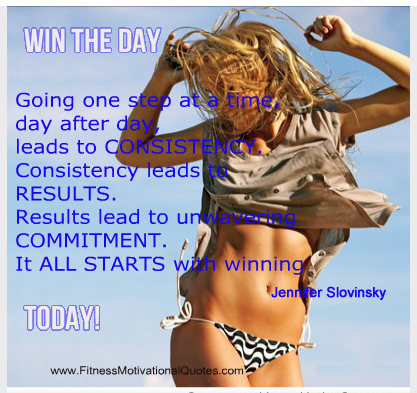 Happy Monday, everyone! I hope you had a wonderful weekend!
It's time to jump-start the week with positive thinking. Encourage yourself by being positive. Tell yourself that you CAN and you WILL and choose to live an awesome week! Remember if you start well, you will stay well. Monday is always the magical day to start something fresh and anew. This could be new project, new workout routine or exercise and clean eating. Maybe it's time to review your goal progress. Look at your plan to see if you're making changes and moving towards your goals. If so, reward yourself. But if you're not seeing the results you need to see, then it's time to tweak the plan and make some changes. So, let's get motivated to workout and eat healthy today! A positive attitude is what will drive you to success.
Wishing you all a wonderful day!