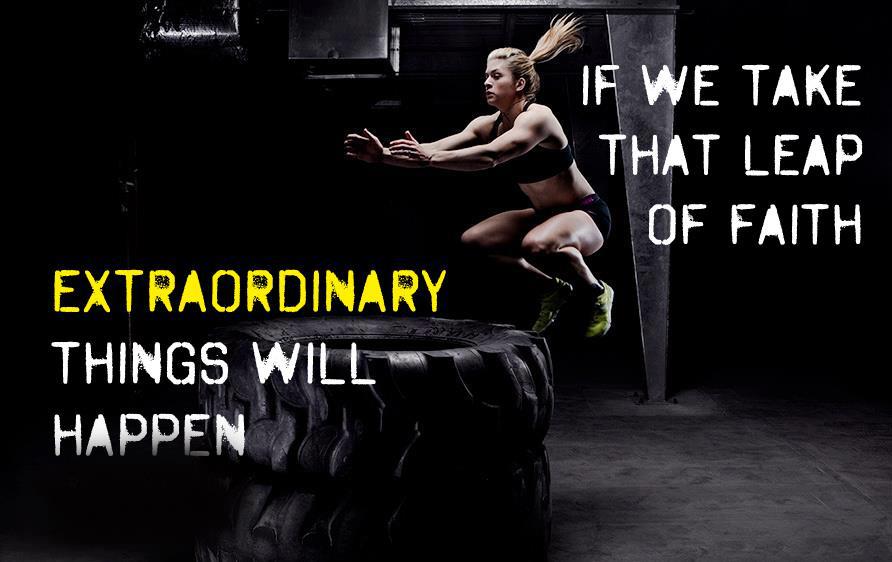 "We can all accomplish anything if we just "take a leap of faith." Star athletes are not born this way…but with hard work and a lot of training they become more skilled. So the next time you lace up your shoes for a run, apply for a higher position or ask that "special someone" out on a date remember to stand tall, be proud and do not be afraid because you can do anything! So go ahead and take a "leap of faith!" – Fun Fit Mama
Take a leap of faith for your health and weight loss today and take one simple step forward – whatever that means for you. It's not easy, I know because it involves trusting in the unknown. However, sometimes getting started requires nothing more than taking a deep breath and a leap of faith. I believe that any step forward in fitness and weight loss is a step in the right direction.
Happy Hump Day! Count steps, not calories!