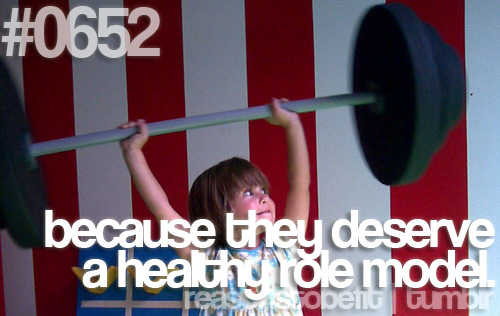 I was thinking today how I  talk about all sorts of good and neat reasons to workout, lose weight and get fit. And that's what my web page is for: to provide motivation. However, today I want to talk about some other noble reason to be physically active: OUR CHILDREN.  Being a mother myself I can say that to many kids spend too much their free time watching television, playing video games and being online these days. My son is not an exception although I workout daily and spend much time talking to him about the importance of every day exercise.  I try to explain that physical activity is a way to take care of your body and it's sure isn't a punishment or a chore.
Motivating kids to exercise and eat healthy starts with their biggest role models: Their parents. So if we want an active child, we have to be active ourselves. That is how we set a good example for actions always speak louder than words. By instilling a love for exercise to our kids and help them fit it into their everyday routines, we can establish healthy patterns that will last into adulthood. And every parent wants nothing more than to see her children healthy and happy.
So next time when you feel overwhelmed by killer workouts and you experience a moment of weakness when you want to quit and give up, think about your biggest joy and treasure: YOUR CHILDREN. Your active and healthy lifestyle can be a powerful stimulus for your child.
Have a wonderful day everybody! Weekend is just around the corner…so keep going, keep pushing! 🙂