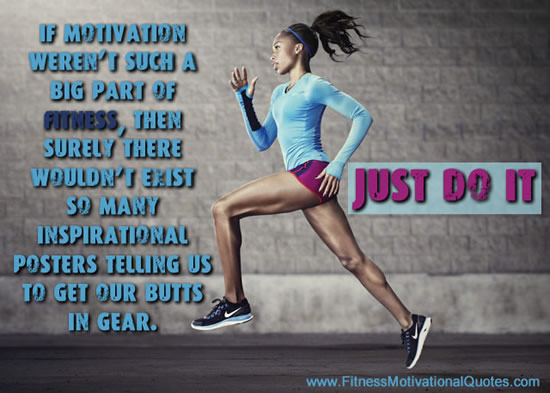 "… Honestly, I don't really know. I can't magically instill within you the same motivation for training that I possess. It is something you have to find for yourself. Unfortunately, many people need to go through drastic experiences (such as an illness) to give them a wake-up call before they are motivated to make a lifelong change.
If you are struggling to find motivation, all I can really say is take action today. You may not be motivated, but start small and just be consistent.
Take baby steps to get on your way; after a few weeks you may discover your true motivation for training.
Probably the best piece of advice I can give is stop waiting. No matter what you do, or do not do, tomorrow is going to come. Next year is going to roll around as well. You are the one who will determine how you look, feel, and perform down the road.
The time to act is now. " – Nia Shanks,  writer, personal trainer, and lover of life