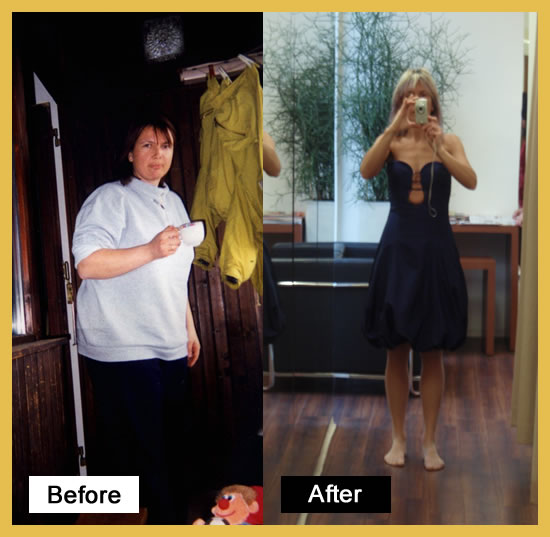 Much thanks to my friend  Nena for sharing her weight-loss story. Much appreciated.
I can say for myself that I attract pounds like magnet…
When I was able to rekindle the relationship with myslef all other aspects of my life improved dramatically.
And how to start changing things? It is important not to remain passive. Don't look for excuses because they will only keep you from getting to your desired weight. And don't lie to yourself. Lying can be devastating not only where weight-loss is concerned, but in all aspects of life.
The hardest part of getting into the proper mindset to lose weight is taking the first step. It takes the most will, which is why it is the most important. Take control of your destiny and become an active force in your own live.
If you're reading this, you are already taking the first step and being prepared to change. Don't miss this opportunity! Don't live in denial! Get the motivational coach. He will help you establish the steps necessary to set, reach, achieve and optimize your personal best, to be all you want to be and to reach your goals.
Motivational coach will stand by you and be there for you every step of the way, but you are the one who has to apply changes to your life. I found out that getting change is easier with the helping hand. Besides your success is coach success.
You have the right to feel good and comfortable in your own skin….I do…in my NEW one.
Nena Trampus