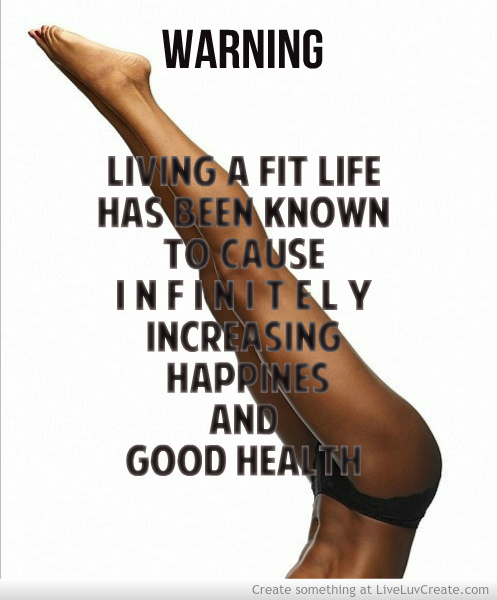 I know that the quest for a healthier lifestyle can be hard and sometimes overwhelming, but when you're struggling remember that to be physically fit is more than being able to run a long distance or lift a lot of weight at the gym, it means to be in a state of health and well-being. True health means being happy, being of moderate body weight, feeling good about yourself, having peace of mind, and doing things that make you feel good. Complete health is achieved by eating right, exercising and sleeping properly.
I believe that the way we take care of ourselves affects us in many ways. Stacey Chillemi says, "When I started to focus on my health and began to take better care of myself, I felt more emotionally stable and spiritually in touch with myself. I understood myself even better. I felt so proud of myself. Physically I looked like a new person and spiritually I felt like a new person. My self -esteem rose immensely. By feeling and looking healthy you begin to see yourself as a desirable individual about whom who you can feel proud. Once you start to feel proud of yourself, you will begin to feel like no task is too hard for you to achieve."
Our bodies are made to move. So stay active! It doesn't matter whether you workout at the gym, taking a walk or a run as long as you're moving every day. If you haven't started exercising yet remember, it's never too late! Every day you're a given a chance to begin or to start all over and get it right. Keeping up an active and healthy lifestyle doesn't just help you lose weight, it also makes you feel good. Your body and mind both feel more alert, and this new relationship with your body will beneficially reflect in all areas of your life.
Dear Readers, I wish you all a happy and blessed Sunday! Keep yourself healthy and happy.