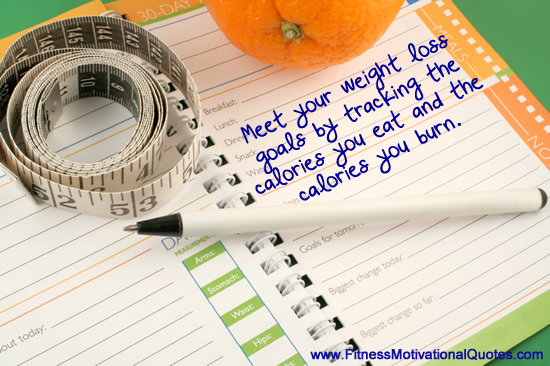 One of the simple secrets to losing weight is  keeping a  weight loss journal. It makes you accountable for your weight loss plan because  writing down what you consume makes it tough to fool yourself.
Write down everything you eat and drink every day. I suggest you start with your  current weight, measurements and goals. Journal will keep  you focused on your goals and give you the motivation to keep going.  You can look back at your  journal to see positive changes over time which can help you stay on track if you loose will and "drive". Keeping weight loss diary can  make you more aware of what you're eating and, in so doing, can change your eating habits. You can track down those "extra" calories that sneak into your diet.
There are many FREE online diet journals and calorie counters on the internet but make your own fitness & nutrition journal. I call it FIT BOOK. Write down your thoughts, share your mood, your ups and downs,  add motivational photos and record your diet and exercise progress. Let it be your personal quide to health and desired weight.
Write your way to fit body!
Studies show that those who carefully write down the foods they eat have greater success reaching weight loss goals. Here are some good weight loss journal examples that you can buy on the internet.