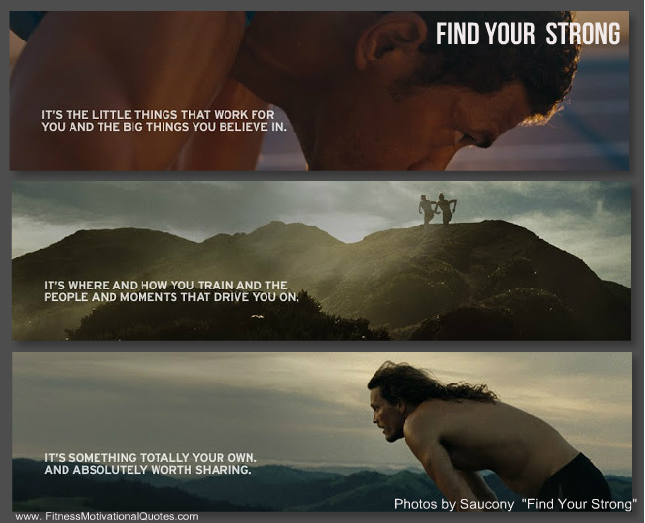 I came across the phrase "Find Your Strong" that got me thinking about what strength means to me. So I did a little thinking…
First of all being strong is staying true to yourself in the face of adversity. It means standing up for yourself and believing in your dreams and goals when everybody doubt them. Strong is doing and being your best. Whether it's fitness, weight-loss, work or some other part of daily life. You can always gain strength from the knowledge you have tried your best.
It is putting one foot in front of the other and keep on going. It's what keeps me going when I feel like quitting, it also means keeping up with my new exercise routine so that I can stay in shape…
Strength is willpower, a self discipline and passion. It is the ability to let your emotions flow and to let some things go… Strong is having the strength to try, to take the first step although you don't see the whole staircase. Strong means different things to different people.
It's Monday. Brand new week. Fresh start. Anything is possible! Make a decision today. Decide that you want to be strong, to let nothing negatively affect you. And remember, you don't have to look for strength because you already have it all – it lies deep inside YOU! It was there all along.
Dear Reader, happy Monday! ♥