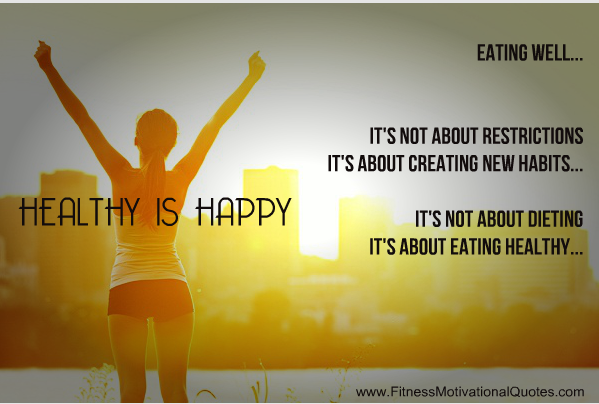 Tuesday, October 16th, is World Food Day that is celebrated every year around the world. We all know that the foundation for successful weight loss is eating well and exercising…But what is the meaning of eating well? For me it means eating the food that nourishes my body and mind. It means eating for your well being, for good health and for preventing diseases. "Eating well also refers to the process of eating. The method (chewing well and long), the frequency (not before the food eaten earlier is completely digested), the quantity (eat only to the point where you feel one more mouthful will fully satisfy the hunger), not eating at all occasionally (fasting), etc. are all part of the process."
Let your food be your medicine! By doing so you're moving your health care from the medicine cabinet to the refrigerator. Healthy food and well balanced diet as well as daily exercise will aid you in your quest to maintain your body in a healthy state. Therefore, "treat eating as a life support. Give good and efficient support; not inefficient, irrelevant and complexity-generating support to your life."
The aim of the World Food Day is to heighten public awareness of the world food problem and strengthen solidarity in the struggle against hunger, malnutrition and poverty. So if you're able do one little thing today that will make a difference in the life of someone who can't afford a healthy meal.
Wishing you all a lovely day!