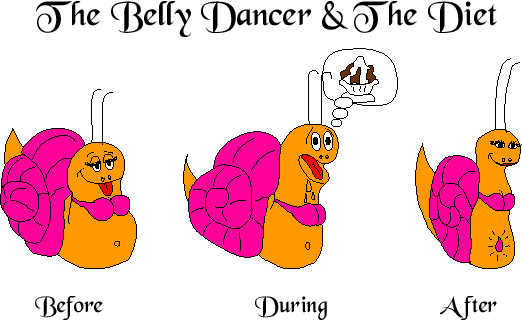 Certain kinds of exercise work off  belly fat more than others and belly dancing is sure one of them.  It helps strengthen the core abdomen muscle  and provide a good all round workout.
Angela Badolato a dance performer from Australia  says that  the benefits of belly dance have been contributed to the focus of the dance on the belly organs and especially the lower belly. While Belly dance is good for women and the reproductive organs, there are many more health and fitness benefits of belly dancing. Belly dance actually works on the entire central channel of the body,  from the head and brain to neck and chest, upper abs, middle abs and lower abs.
Belly dancing is suitable for all ages and all types of body. But you must keep in mind that doing exercises is not enough to lose belly fat.  70% of  Abs are made in the kitchen.
Did you know that Catherine Zeta-Jones and Paris Hilton have been reported to belly dance for pleasure and to stay in shape, however the most famous belly dancing celeb must be the beautiful Shakira, who also taught Beyonce Knowles how to belly dance, reprted MotleyHealth.