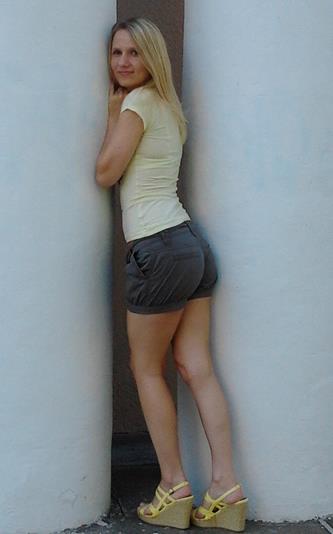 Fitness is more than just a training for me. It is a way of life.  In addition to weight management and body sculpting, fitness includes healthy and balanced diet. Not to mention, it gives me the opportunity to spend some quality time with like-minded.
My name is Anita and I'm fitness enthusiast. I've been training with weights now for the past six years and I still find the workout in the gym motivating. Having a personal trainer and working out with two training partners now and then is the best way for me to stay motivated and challenged. With a training partner not only can you spur each other on, but you can also assist each other with various weight lifting exercises.
After working out I always feel energetic, accomplished,  stress free and refreshed. As if the workout would give me a special energy that motivates me in all areas of my life. I sure feel lifted! I also noticed I can much easier cope with every day stress and deal with problems more effectively. But most of all fitness helped me establish and maintain healthy eating habits and a positive body image.
I started this site to motivate myself to stay on track and to hopefully inspire and motivate others on their own weight loss and body shaping journeys. I post motivational quotes and occasionally I share links to fitness sites that offer tips and resources that I've found useful, motivating and inspiring. You are very welcome to share contents with friends.
Remember that no matter how many times you have failed in the past, not matter how many diets you tried, you always have the power to start again and change your life by changing what you do now – your past does not determine your future – your NOW does.