Make Today Your Someday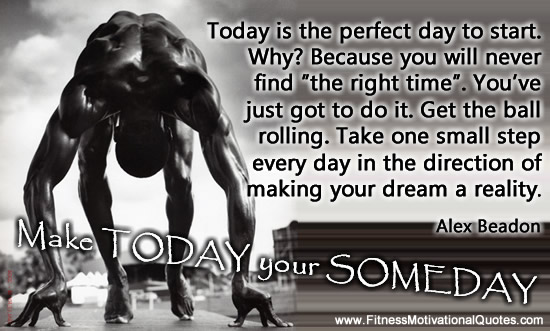 Each day is a new beginning. It's free and full of possibilities. Pamela Peek suggests that you should start every day with the following commitment: "Just for today, for the next 24 hours, I will commit to_________," and then fill in the blank with one small step you're going to stick to and that will take you step closer to your goal. Being committed to your fitness goals means you have to wake up every day and decide you're going to make healthy choices. What are you going to commit to today?
Have a great day and productive "feel good" workout. Don't forget to wake up with that commitment to yourself every day.
Related Posts :