Replace Any Negativity With Positivity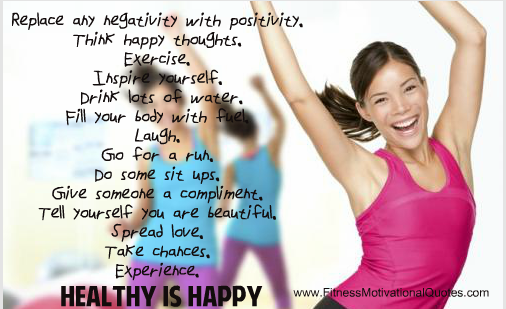 Today is a brand new day. A fresh start. Replace any negativity with positivity. Think happy thoughts. Believe in yourself. Exercise. Drink lots of water. Fill your body with fuel. Healthy is happy. Inspire yourself. Create. Laugh. Play. Love. Learn. Give someone a compliment. Make a new friend. Do a random act of kindness. It creates good karma. Take chances and finally start living life to its fullest. But no matter what's thrown at you today, smile and remember, tomorrow's always a fresh new start. And do tell your loved ones how much you love them, because they might not be here tomorrow.
Wishing you all a beautiful day!
Related Posts :