Motivation Menu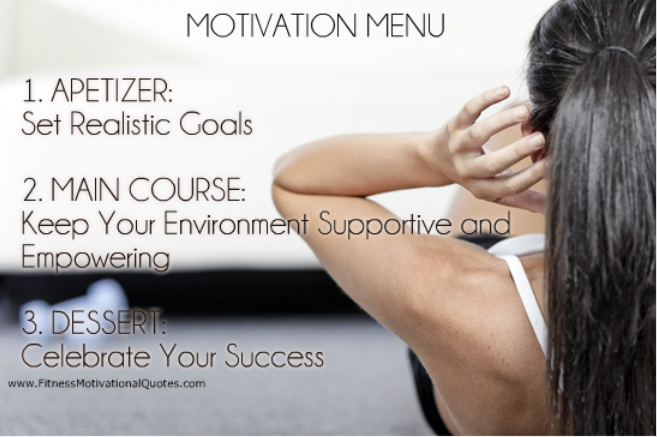 As you set your goals for this week, write down specifically what you want to achieve and how you will feel when you achieve these goals. Weight loss can be a roller coaster ride sometimes so it's important to know that in order to succeed for the long term, you need to accept minor setbacks and continue to move forward. Take one step at a time. Lose weight at a constant and steady pace and make healthy eating a lifelong goal, not a one-time project.
Wishing you a wonderful day!
Related Posts :
This site uses Akismet to reduce spam. Learn how your comment data is processed.