Fitness Is Like a Marriage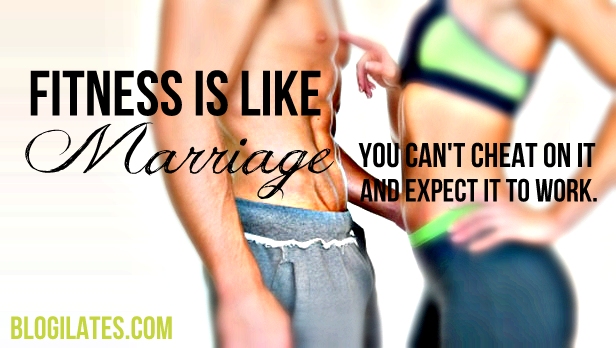 It is completely normal to have days when you don't want to workout or have a need to have something sweet. Just don't make it a habit. When you have thoughts like writing off the gym remind yourself WHY you begin to workout in a first place and  how great you will feel afterwards. My friend hang a photo of  Victoria's Secret swimsuit on the refrigerator door, so every time she had carvings, the goodies inside was  much easier to ignore. JJ Virgin said that the thing that gets her through the cake day is looking at her motivator photo and cementing the idea (again) of why she want to stick with the fitness regime. Remind yourself of your most important goal…vision boards are indeed great for this !
Cassey Ho says stay committed. Be true  to yourself and your goals, whether it is reaching a new level of fitness, living a healthier life, or sculpting the body of your dreams.
Related Posts :