Every Day Just Do It!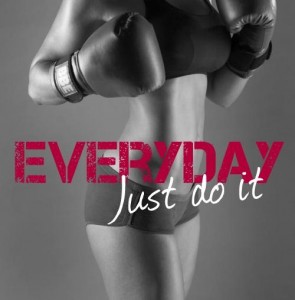 "When you look in the mirror and see no change, and you still keep the faith, knowing that in time you WILL get there if you stay focused and on track, that's the difference between those who ultimately succeed and those who fail. It ain't about how hard you hit…it's about how hard you can get hit and keep moving forward." – Unknown
It is said that you never know how strong you are until being strong is the only choice you have.
Related Posts :