What You Believe, You Can Achieve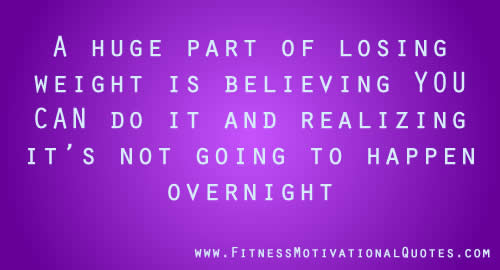 Staying positive can be a tough thing to do especially with the ups and downs associated with losing weight. While there are many strategies and tactics that someone can use when setting and keeping goals, we'll focus on a couple tips here.
1. Remember it's about baby steps. Don't overwhelm yourself with lofty goals. Set small manageable ones that are achievable along the way. It can be as simple as" tomorrow, I will get breakfast just right". Remember how we climb a ladder? That's right: one rung at a time.
2. Don't be discouraged by setbacks. Losing weight is almost never a straight shot but a journey with detours and u-turns along the way. Accept that these will happen and let go of the momentary obstacles or less-than-healthy choices we all sometimes make. It's important to get right back on track to maintain your overall progress. – Wendy Batts – Sharecare Fitness Expert of Sharecare Fitness 
Related Posts :